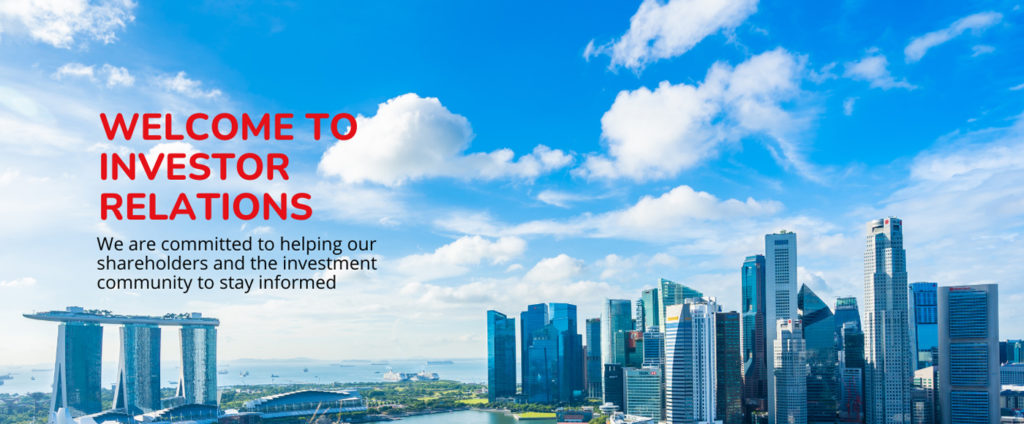 AGM Updates
(Annual General Meeting 2021)
April 2021
Announcement on participation in AGM by electronic means
---
(Annual General Meeting 2020)
27 May 2020
Minutes of Annual General Meeting held on 11 May 2020
11 May 2020
Annual General Meeting – Results & Presentation
Retirement of Independent & Non-Executive Director – Dato' Mohamed Nizam bin Abdul Razak
9 May 2020
Responses to substantial and relevant questions from Shareholders
25 April 2020
To our Valued Yeo's Shareholders
We refer to the COVID-19 (Temporary Measures) Act 2020 (Act 14 of 2020) which sets out alternative arrangements for companies in Singapore to conduct general meetings by electronic means, and inform that Yeo's will be holding our adjourned Annual General Meeting (AGM) at 10.00 a.m. on Monday 11 May 2020 to transact the business set out in our original Notice of AGM dated 24 March 2020.
Due to the aforementioned circuit breaker measures, Shareholders will not be able to attend our adjourned Annual General Meeting (AGM) in person. We have therefore made preparations for Shareholders to participate at the adjourned AGM as follows:
Observing and/or listening to the proceedings via a live audio-visual webcast, or an audio-only stream, or by dialing into a Singapore toll-free telephone number (pre-registration and authentication required)
Submitting questions in advance of the adjourned AGM; and
Appointing the Chairman of the Meeting as proxy to attend, speak and vote on their behalf at the adjourned AGM.
Please pre-register, pre-submit questions and/or vote at the adjourned AGM using the following link before 10.00 a.m. on Friday 8 May 2020:
For more details, please refer to our SGX announcement released on 25 April 2020 which provides more information on how Shareholders can participate in the adjourned AGM electronically. Our announcement may be accessed as follows:
10 April 2020