News
SWEDEN'S Oatly and Singapore's food and beverage (F&B) manufacturer Yeo Hiap Seng (Yeo's) will jointly invest S$30 million in equipment and facility to produce the vegan milk producer's popular oat drink in Singapore, in what is seen as a coup for the Singapore heritage brand and the nation as a high-tech manufacturing hub.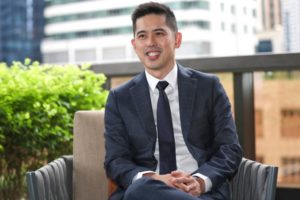 A YEAR after becoming the group chief executive officer (CEO) of Yeo Hiap Seng Group (Yeo's), Samuel Koh has crafted a clear strategy and roadmap to take the Singapore heritage brand to its next growth stage, with an expanded product offering.
On 4 February 2020, the folks from Yeo Hiap Seng Limited led by Group CEO, Samuel Koh, visited Singapore General Hospital to deliver over 3,000 bottles of Yeo's refreshing beverages to show their support for all the frontline medical staff who professionally and tirelessly carry out their duty of care in the ongoing battle against the 2019 novel coronavirus.